Description
E-commerce for sales within USA only.
International Export Sales visit : https://smartrepro.com/contact/international/
Pricing Information:
1-49 semen straws purchased – $55 per straw
50+ semen straws purchased – $45 per straw
Edward's dam, Gracie stood first place 2 Year Old and 4Year old at the ADGA National Show as well as 7th place 3 Year Old and has a milk record of 2340 pounds. Eddie's Maternal sister Daze, placed 2nd 4 Year Old and 4th place 5 & 6 Year olds at the National Show and has a milk record of 2740 pounds. Eddie's first kids are long bodied and level over the topline very similar to Gracie.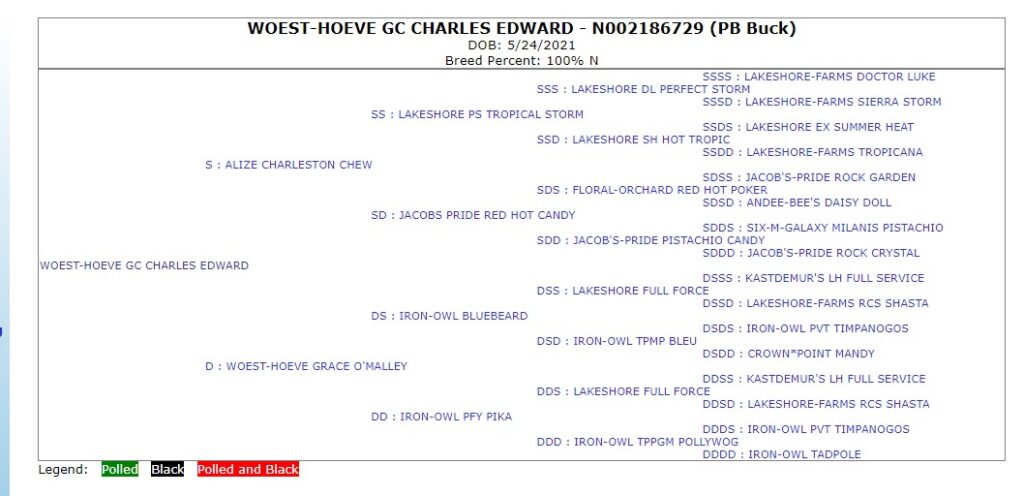 Link to Interactive ADGA Pedigree.
Photos courtesy of Starfire Nubians and Woest-Hoeve.