SMART Reproduction's CEO, Brittany Scott, attended an international trade round table discussion hosted by the Arkansas World Trade Center led by Deputy Assistant Secretary Kendee Yamaguchi.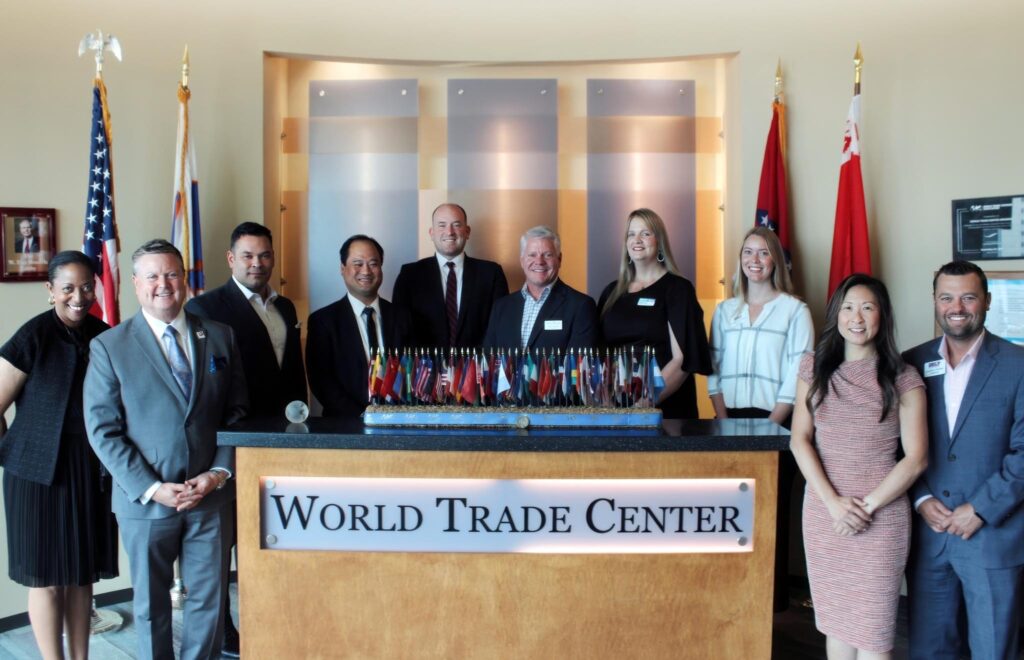 President Biden appointed Kendee Yamaguchi as the Deputy Assistant Secretary for the U.S. Field at the International Trade Administration. In this role, she oversees nearly 300 trade professionals in more than 100 U.S. cities. She aids U.S. businesses in exporting their goods and services and attracts foreign direct investment to grow jobs within the United States.
https://www.trade.gov/biography/kendee-yamaguchi
The Participants
This meeting brought the following organizations together and illustrated the mission of the World Trade Center to promote trade:
Additionally, the International Trade Administration's mission is to create prosperity by strengthening the international competitiveness of U.S. industry, promoting trade and investment, and ensuring fair trade and compliance with trade laws and agreements. The ITA has trade experts and professional staff, approximately 2,200 employees, in more than 100 U.S. cities and 80 international markets.
Furthermore, the World Trade Center Arkansas is committed to growing bilateral trade for the state by delivering world-class services, global connections, and export development programs to Arkansas businesses. Bringing together businesses and government agencies, we build a better world by connecting companies and agriculture producers to foreign markets. In addition, they actively promote economic development, advance trade education, and provide life-changing opportunities for students in global commerce through our immersive and dynamic internship program. Other trade promotion organizations in attendance included the Arkansas District Export Council and the National Association of District Export Councils (NADEC), with the Arkansas Economic Development Commission in attendance.
All parties involved recognized the fantastic work of Arkansas Field Office Director Richard Duda of the U.S. Commercial Service. His career as an International Trade Specialist is incredibly important as a link to Arkansian companies engaged in or considering export opportunities. Due to his dedication in assisting in coordinating these and other trade organizations, Arkansas businesses are thriving!