Fifteen farm and ranch women leaders graduated from the Farm Bureau Women's Communications Boot Camp spring session hosted by the American Farm Bureau Federation. SMART Reproduction's CEO was honored to be one of these vetted woman leadership participants.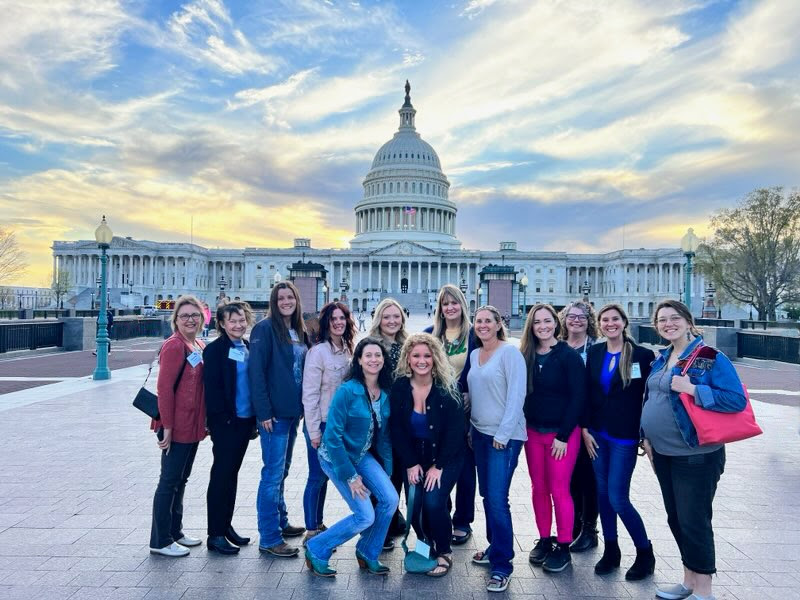 The mission
The intensive four-day course completed by the agricultural leaders featured hands-on sessions related to public speaking, working with the media, and messaging. Graduates will use their training in various ways, such as participating in local media opportunities to strategically support Farm Bureau's policy work, sharing information with elected officials, and joining social media campaigns that spotlight modern agriculture.
https://www.fb.org/topic/womens-communications-boot-camp
Before attending the event in Washington, D.C., participants were instructed to compose a short speech on an issue impacting farmers and their communities. The addresses were rigorously critiqued and refined through real-time engagement with knowledgeable industry professionals. Additionally, participants were coached in improving live and scripted interview skills with ample opportunities to apply them.
Meeting times with elected representatives were scheduled so that Mrs. Scott could present her speech in support of programs to enable women across society to be more involved in agriculture. As a mother of a growing family, advocating for ways to nurture women to continue to be involved and active in agriculture is a goal dear to her heart. In her speech, she acknowledges the growing need for skilled farm labor and its solution, the broad-based flexible hours childcare programs that will allow mothers to continue in the field. This largely untapped labor force would alleviate the growing pressure from a diminishing employment pool by creating quality and stable childcare for new and veteran mothers.
With these newfound skills, graduates returned to their communities prepared to advocate for domestic agriculture domestically and abroad. These abilities will be an asset to Mrs.Scott, SMART Reproduction, and the broader small ruminant production communities at home and overseas as an uplifting mouthpiece supporting this evolving market.